Creativity For All is an initiative to promote the gift of creativity to children that may have limited access to art supplies. It is a sustainable venture that uses a recycled t-shirt to make creative bags in order to collect money to purchase materials for children with a restricted budget. Each bag has a unique piece of art painted and cannot be replicated a hundred percent as it is handmade. There is a meaning behind each piece of art on every bag that may appeal to different audiences. From nature to dreamy to modern art we have it all at our website. Art has an innumerable amount of benefits and can have a major impact on a child's life. By purchasing this bag you will also help reduce plastic waste. Buy this carry on, spread creativity on.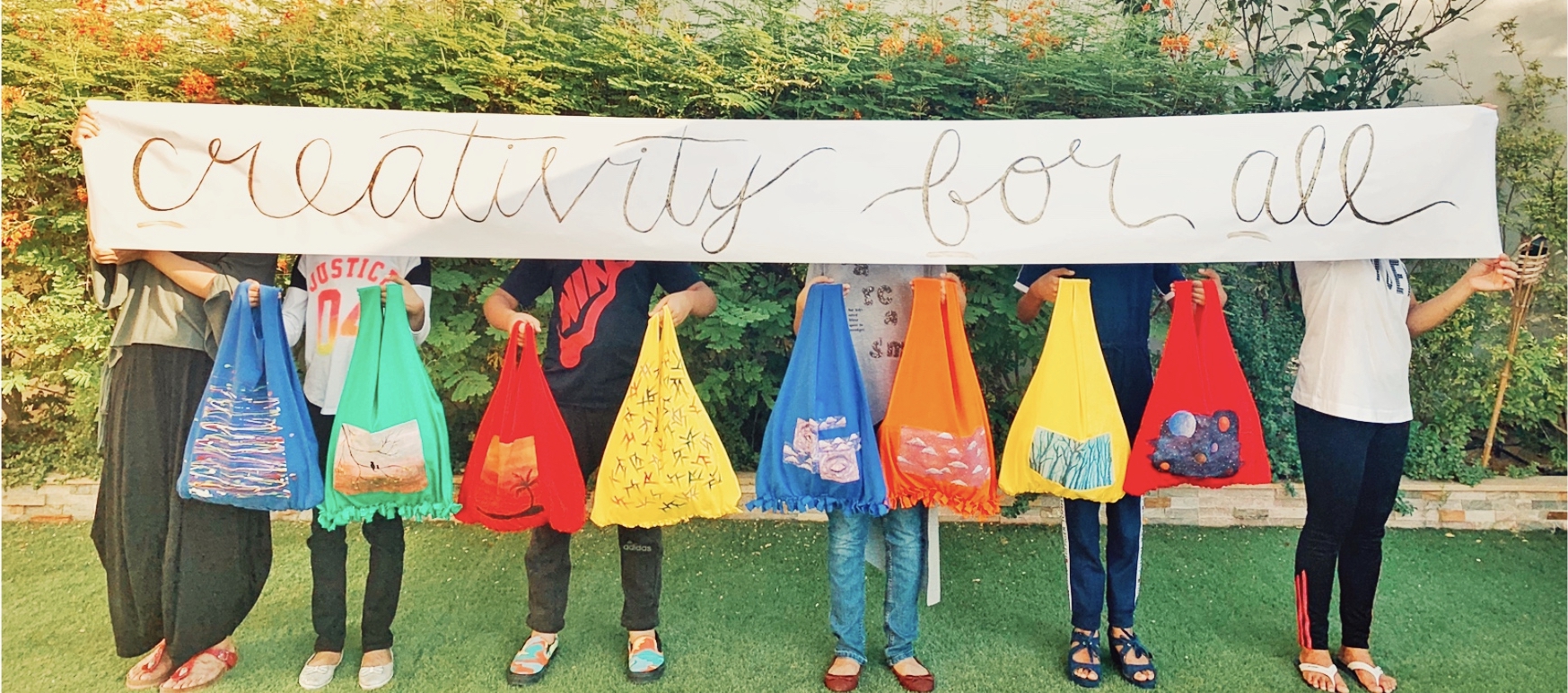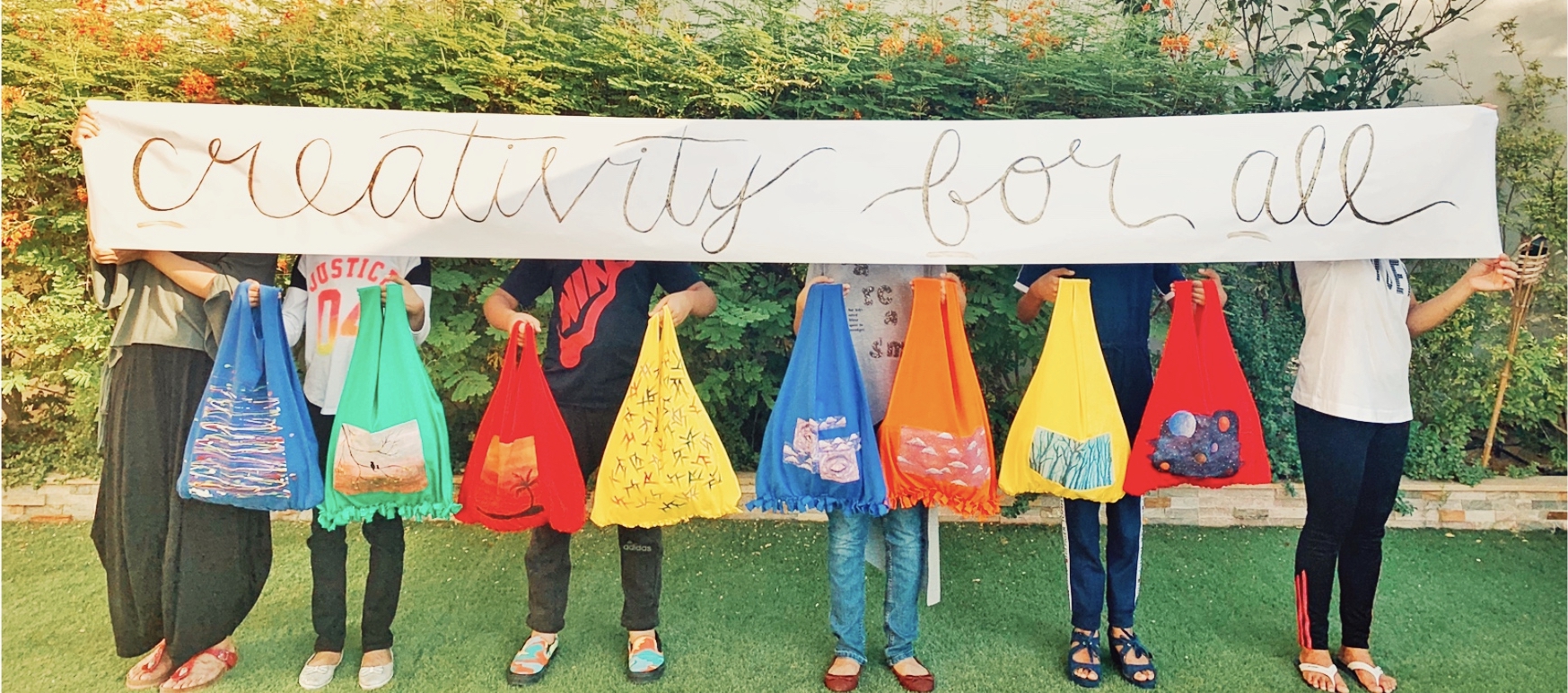 Facts on Creativity
Creativity helps us acknowledge and celebrate our own uniqueness and diversity
Art can speak where words cannot
The root meaning of creativity means 'to grow'
Fosters mental growth and concentration
Creativity is a way of living life that embraces originality
Encourages children to learn or try new things
Creativity has been compared to meditation due to its calming effects on the brain
Helps kids explore themselves and become innovative
Creativity reduces anxiety, depression, stress and more
Kids can grow up to become good communicators
Helps to become a better problem solver in all areas of life and work
Creativity helps to see things differently and deal better with uncertainty
Helps children be more independent
A crucial factor to intellectual and emotional growth
Creativity helps kids cope with their feelings
Biography
Creativity For All is a drive started by a young girl named Iba Ali when she was 13. She is a student at the American School of Dubai. Her passion and love for creativity inspired her to start this venture. Ever since a young age,  art has been a huge influence in her life and she believes everyone should have the right to convey themselves through this medium. Her hope is to spread the love by providing necessary supplies to children with limited funds for artistic expression.